Career Resources
About This Page
The Commission and Commission staff get frequent inquiries about careers and career paths in marine science, policy, and management, especially related to marine mammals.
The Commission provides the following information for students, early-career scientists and other members of the public to help them in their career exploration. Nothing on this site implies the endorsement or support of any institution by the Marine Mammal Commission.
We are listing many programs that currently may have research programs specific to marine mammals, but please remember that the study of marine mammals is often approached through training and expertise in more specific biological fields such as genetics, physiology, acoustics, animal behavior, veterinary medicine, population biology, taxonomy, immunology, toxicology, paleontology, etc. In addition to those programs listed here, relevant training and expertise may be found at a multitude of colleges, universities, and research institutions throughout the United States and the world.
We welcome any additions and will periodically update the list. We intend for the list to primarily include U.S. institutions.
Academic Institutions and Graduate Programs
The non-exhaustive listing provided in the link below includes institutions with research groups and academic programs which focus strongly on aspects of marine mammal science among other academic disciplines. Those interested in pursuing a higher degree studying marine mammals can browse these sites and connect with potential advisors. Some aspects you might include in inquiries might be to:
Ask whether they are accepting graduate students into their academic programs and labs.
Describe why you are interested in their research – be as specific as possible!
Include some scientific questions you are interested in pursuing and how you might go about answering those questions.
Inquire about the financial costs of attending; whether tuition might be covered and a stipend provided either through a Teaching or Research Assistantship with the institution, or through other external funding. See "Fellowships and Scholarships" below for some examples.
See here for a list of some of the universities with faculty and institutes conducting marine mammal research in the U.S by region.
Non-Academic Research, Conservation, and Rehabilitation Organizations
The non-exhaustive listing provided in the link below includes non-profit groups, institutions, and companies that conduct or provide funding for marine mammal research as well as rehabilitation centers that care for injured marine mammals. Organizations may also conduct advocacy and outreach to further their missions, which often center around recovering and conserving marine mammal populations.
See here for a list of organizations in the U.S. by region.
Federal and State Agencies
The non-exhaustive listing provided in the link below includes government agencies that carry out a diverse range of tasks as directed by the Marine Mammal Protection Act and other wildlife laws, including: implementing and overseeing federal and state management of U.S. marine mammal populations, conducting and funding marine mammal research, monitoring marine mammal populations, and providing oversight of those activities that affect marine mammals.
See here for a list of federal and state agencies that work directly or indirectly on marine mammal issues.
Fellowships and Scholarships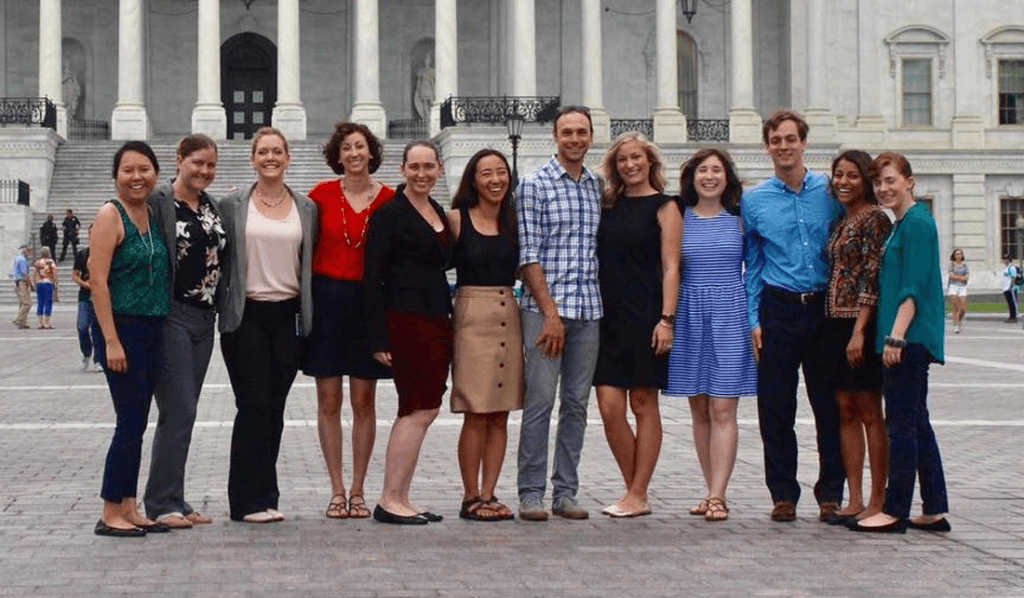 The non-exhaustive listing provided in the link below includes fellowship and scholarship programs that provide funding and professional opportunities for students in marine sciences and those who have recently earned a graduate degree. Many have specific requirements, such as completion of a Masters or Doctoral degree or residency within a particular  state.
See here for a list of fellowship and scholarship opportunities focused on marine science in the U.S.
Societies and Associations
The non-exhaustive listing provided here includes marine mammal-related societies and associations, many of which provide job opportunities and career resources related to marine mammals and the broader marine science field through listservs or webpages.