Survey of Federally-Funded Marine Mammal Research and Conservation
The Marine Mammal Commission, as part of its duties under the Marine Mammal Protection Act (MMPA), conducts a survey of federal agencies to determine the nature of the marine mammal research and conservation these agencies conduct and fund. The survey asks agencies to describe their marine mammal-related activities, including information on the nature of the research, the species and areas studied, the threats and issues addressed, and the funding expended. The most recent report, for Fiscal Year 2015, was released on 16 June 2017, click here. To see the report for Fiscal Year 2014, click here. The survey design is being assessed, and the next survey will be announced when a redesign is completed.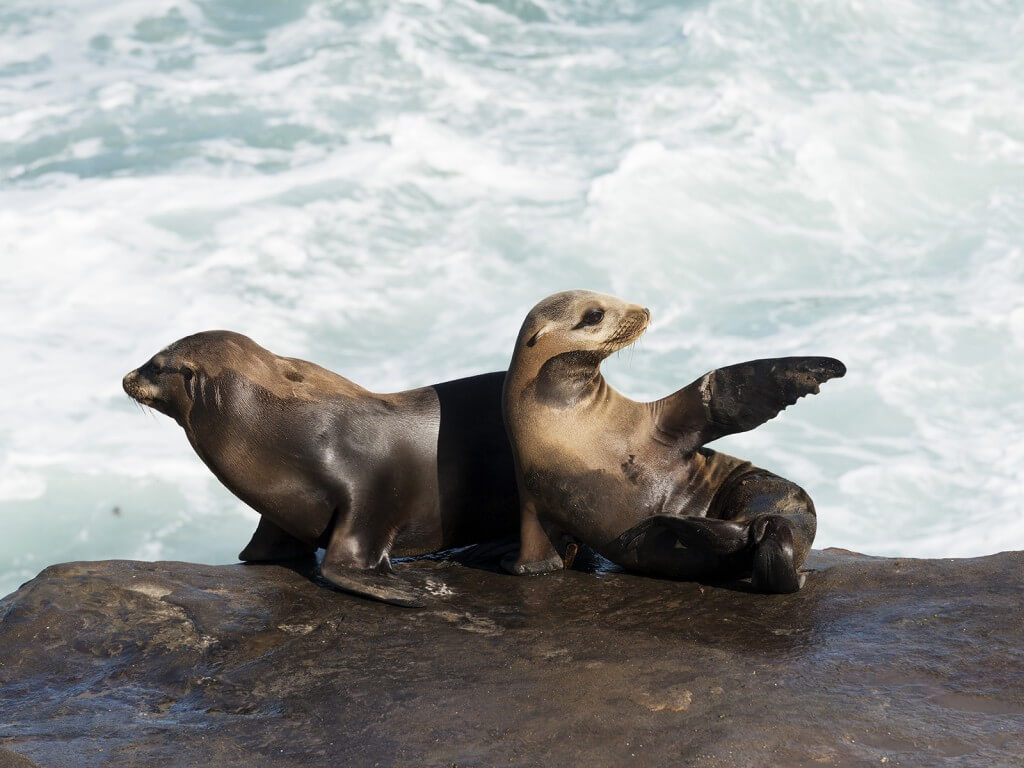 Departments and agencies that undertake marine mammal activities include the Department of Commerce (NOAA Fisheries, National Ocean Service and Office of Oceanic and Atmospheric Research), Department of Defense (U.S. Navy, U.S. Army Corps of Engineers, U.S. Air Force, and Environmental Research Programs), Department of the Interior (U.S. Fish and Wildlife Service, U.S. Geological Survey, Bureau of Ocean Energy Management, Bureau of Safety and Environmental Enforcement, National Park Service, and Bureau of Land Management), Department of Health and Human Services (National Institutes of Health), Department of Homeland Security (U.S. Coast Guard), the Departments of Energy and State, and several independent agencies (National Science Foundation, Marine Mammal Commission, Smithsonian Institution, and National Aeronautics and Space Administration).
Scope and Nature of Projects Reviewed
Projects/programs reported as part of the survey may involve activities such as basic or applied research, technology development, conservation, management, policy, outreach and communications, or education. The work may be conducted in the field, a laboratory, an office, or a captive facility, and may involve observations, experimentation, monitoring, computer and statistical analyses, or the use of traditional ecological knowledge.
The Survey of Federally-Funded Marine Mammal Research and Conservation provides a basis for more cost-effective and coherent national planning for studying and conserving marine mammals and their ecosystems.
Basic or applied research projects may focus on marine mammal biology, ecology, population dynamics, stock assessment, ecosystem relationships, animal health, or on a variety of human impacts such as whaling, fishing, pollution, sound, coastal development, shipping, and tourism. The social and economic aspects of human/marine mammal interactions, such as the value of whale watching or the effect of growing populations of pinnipeds on coastal communities, can also be the focus of a project. Projects can also involve the development, testing, and deployment of a wide range of scientific methods and technologies.
In addition to research and development, projects and programs can be focused on the conservation and management of marine mammals, including activities such as monitoring, population recovery, surveillance and enforcement, regulatory compliance, permitting, critical habitat determination, and status reviews. Projects also can focus on the development of policy, co-management, or governance. Finally, the objective of a project could be public outreach and education, communications with colleagues (e.g., meetings, workshops and conferences), or the development of publications.
For every project reported, the survey captures basic identifying information (e.g., title, principal investigators, sponsoring agency, performing organization), objectives, focal species and stocks, location (large marine ecosystem), disposition of the data, and the amount of the project's funding (direct expenditures), which is used as a measure of importance or effort.
In addition, the survey identifies the administrative units within federal agencies that support and fund marine mammal activities, and collects the marine mammal budget for each unit (i.e., the portion of that unit's total annual budget that is directed to marine mammal activities).
Use of Survey Results and Data
The collection of the project data allows the Marine Mammal Commission to describe the breadth of marine mammal activities taking place or funded across the federal government. For example, of the over 500 projects reported in the Fiscal Year 2014 survey, federal funding totaled $134 million. Ninety-four percent of the all funds for marine mammals were expended by the Departments of Commerce (NOAA), Defense and Interior. Roughly 25 percent of the funding was directed to projects focused on population dynamics or stock assessment, another 25 percent to biological or ecological studies, and another 11 percent to anthropogenic impacts on marine mammals. These data can also be used to describe the distribution of federal funding by agencies, geographic regions, species or their conservation status.
The results of the survey are used by the Commission to inform the advice it provides to federal agencies, Congress, and the Administration. The results also have the potential to be a valuable resource for federal agencies as they plan their research and management strategies, work to avoid duplication of effort or leverage existing resources and expertise, and strive to identify opportunities for partnering and sharing data with other agencies. The survey provides a basis for a more cost-effective and coherent national strategy for studying and conserving marine mammals, and the ecosystems upon which they depend.