Contact Us
Marine Mammal Commission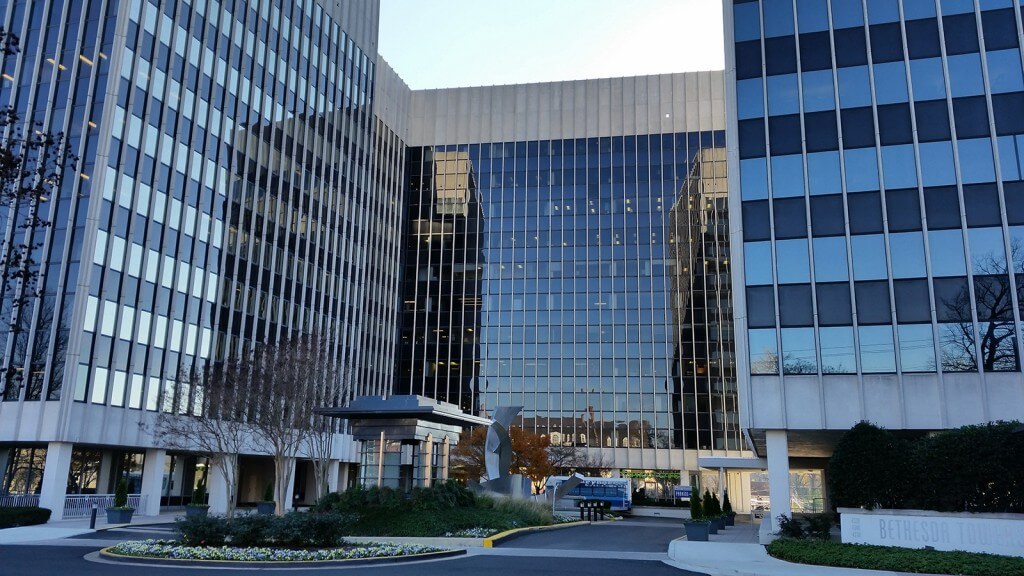 4340 East-West Highway, Suite 700
Bethesda Towers
Bethesda, Maryland 20814
E-mail: mmc@mmc.gov
Phone: (301) 504-0087
Fax: (301) 504-0099
Please visit our Meet the Commission page for a list of all Commission staff and e-mail addresses.
How to Find Us
Any use of this map is subject to Google's Privacy Policy and not the Marine Mammal Commission's Privacy Policy.
Parking
If you are visiting the Commission's offices in Bethesda, Maryland, both street and garage parking are available.
Street Parking
Street parking is limited, however, short-term metered parking is available on nearby cross streets. See map for Bethesda public parking.
Garage Parking
Limited parking is available on an hourly basis in the parking garage at the Commission's offices in Bethesda Towers. Payment must be made by credit or debit card. Access to the garage is available from 7:00am to 7:00pm, Monday – Friday, except holidays. Certain areas of the garage are designated Reserved Parking. Please do not park in these areas, as ticketing and towing is enforced.
Metered parking is also available at the Montgomery County Public Parking Garage #47 (Waverly Garage). This parking garage is located approximately 2 – 3 blocks from the Commission's offices.
Waverly Parking Garage
7401 Waverly Street
Bethesda, Maryland 20814
Entrances to the Waverly Garage are located on Waverly Street and Montgomery Lane.