Highlights from Recent Research Grants
With a relatively modest budget, our Grants and Research program has filled an important and unique niche in marine mammal research for many years, funding novel, low-cost, small-scale projects to help us carry out our responsibilities under Title II of the Marine Mammal Protection Act. In many cases, small investments of $10-20,000 have served as seed money for new initiatives and concept projects, which often cannot find a funding source given the small-scale or novelty. This page highlights a few projects we have supported in the recent past.
Whale Alert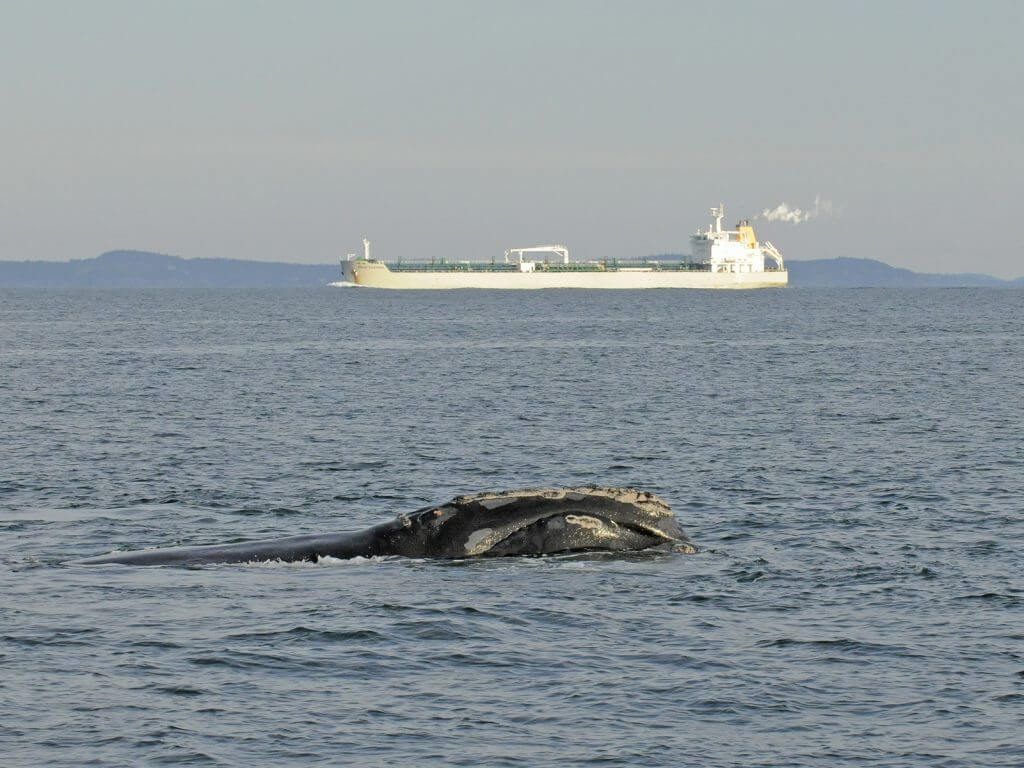 Large whales are vulnerable to collisions with vessels throughout the world's oceans. Collisions between whales and vessels can cause expensive damage to the vessels as well as put the impacted whales in critical condition or cause death. In some cases, like with the North Atlantic right whale, collision with vessels is one of the leading causes of human-related injury or death. With technology evolving to meet more and more of our needs, the Whale Alert mobile application sought to create a space where people in the shipping industry could play a role in helping prevent lethal ship strikes of whales and remain compliant with regulations with little or no interference with their shipping activity. Whale Alert provides mariners with a visual display of all relevant right whale management initiatives and additional features requested by mariners including weather, tide information for some ports, and a sightings component for direct reporting of dead, entangled and live whales. When a user reports a whale in distress, the geographically smart app will automatically direct the user to the appropriate government agency or response group based on their GPS location, expediting response to whales in peril. This allows for users to play a direct role in marine conservation science and could potentially save the lives of endangered whales along international coastlines.
We supported the research and refinement of the Whale Alert app through a FY13 fund, totaling $20,000.
Whales are magnificent, beloved creatures—essential to the health and balance of our world's oceans.  Whale Alert serves both the environment and the economy, and is a good example of a win-win situation where all parties involved benefit. Preventing vessel strikes of whales will not only help protect these majestic animals, but will also help the fishing and shipping industries by avoiding unnecessary damage and expensive repairs and minimize their impact on the environment. Whale Alert  is available for free on both Apple and Android platforms.
Panama City Dolphins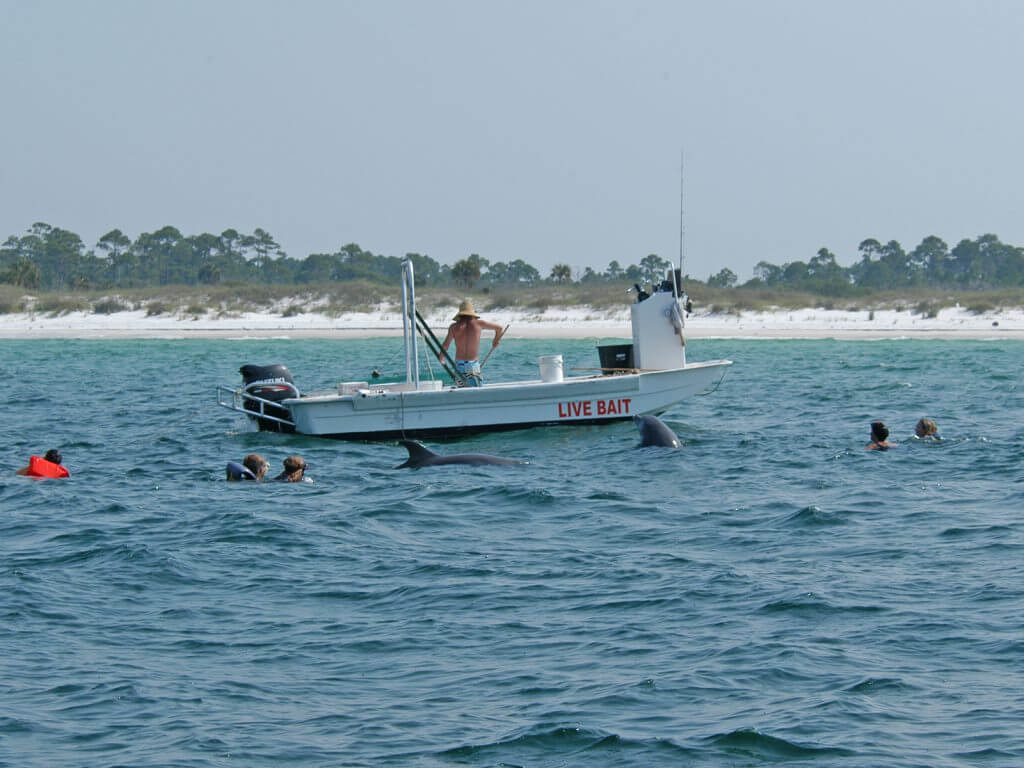 Panama City is populated with both tourists and bottlenose dolphins. The interactions between people and dolphins are damaging to the dolphins' natural behavior and put both humans and dolphins at risk for illness, injury, and death. In FY14, we issued a research grant totaling $16,498 in support of the research project "Sixteen Years Later: An updated evaluation of the impacts of chronic human interactions with bottlenose dolphins." This project revealed that despite education, outreach, and pulsed enforcement efforts, risky interactions between people and dolphins in the Panama City area continue to increase. The study also showed that unnatural dolphin behaviors, such as begging and stalking boats for food, and aggressive interactions with people, are worse.
When humans interact with (closely approach and feed) bottlenose dolphins, it causes them to become "conditioned".  When dolphins are conditioned, they withdraw from their natural behaviors necessary for survival and instead beg from people for food. This problem was studied in the Panama City area in 1998. This study is a follow-up to the original 1998 project which sought to document the harmful, unintended consequences of dolphin-human interactions and illegal feeding of wild dolphins. Sixteen years later, this follow-up study found that the number of conditioned dolphins was triple the number observed in the 1998 study and there were increased safety and health risk for both interacting humans and dolphins. The study also revealed that conditioned animals engaged in natural behaviors were extremely likely to switch to interacting with boats or swimmers when they arrived. This research project illustrates the importance of conducting science regularly to evaluate the effectiveness of management strategies and keep track of how human-wildlife interactions develop over time. This ensures that the public, resource managers, and policymakers are informed with the most accurate and up-to-date information in order to make the best decisions for both the animals and humans involved.
Monitoring Monk Seals at the Island of Evia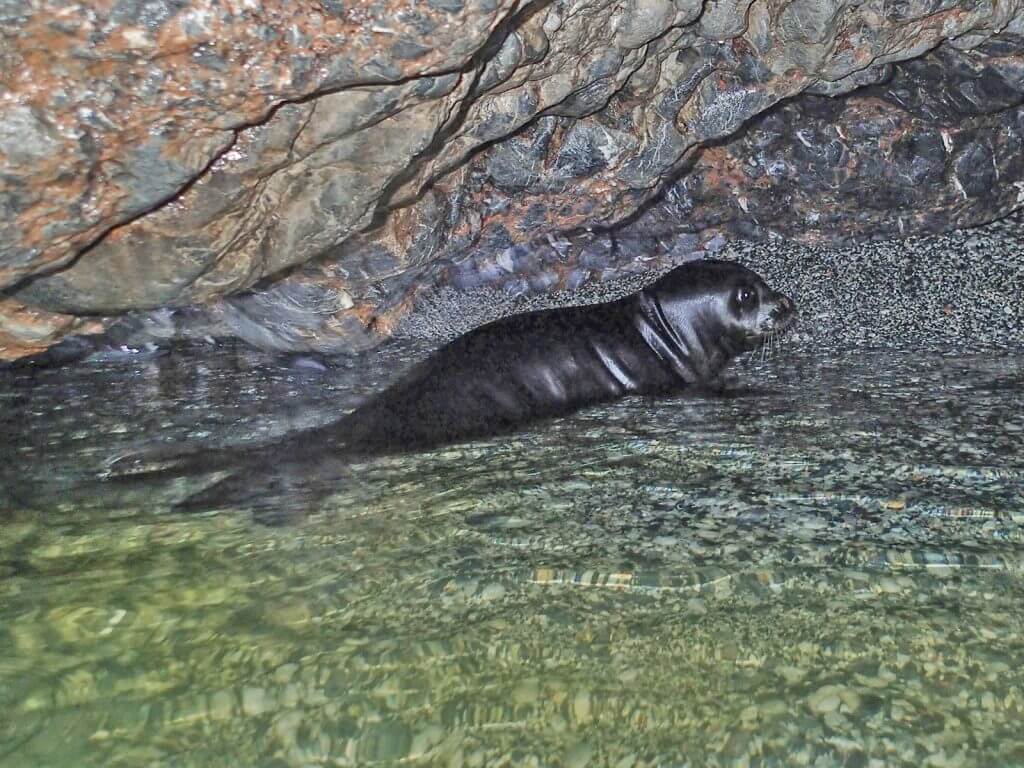 In FY13 we funded a research project ($19,140) to survey the island of Evia, Greece in search of unknown sub populations of Mediterranean Monk Seals. Greece has more than 16,000 km of coastline, but only 35% of it has been surveyed for seals so far. While this project only focused on one island, the information collected and provided to the competent authorities of Greece is vital to the species survival.
The Mediterranean monk seal, the sole member of the genus Monachus, is one of two surviving species of monk seals. As with its Hawaiian cousin, the Mediterranean monk seal is endangered, numbering no more than 700 animals. By collecting information about quantity and quality of available habitats, information on limiting factors on the growth of the population, and general information on the biology of the species, the project sought to help protect critical areas needed by seals to eat and reproduce. This involved surveying all caves on the island in search of suitable sites for seals to give birth and care for their young.
This research project showed that at the island of Evia there are at least 3 important pupping areas for the Mediterranean monk seals—all of them located on the northeastern part of the island. This study also found a main feeding site for the island's population of seals. The new information collected by this project was provided to the national competent authorities, and the important areas for monk seals that were identified have been legally protected as they have been included in the marine Natura 2000 network of Greece. The results of this project create a sense of optimism and hope, that one day, the Mediterranean monk seal will move off of the endangered species list.
Monk Seal Crittercam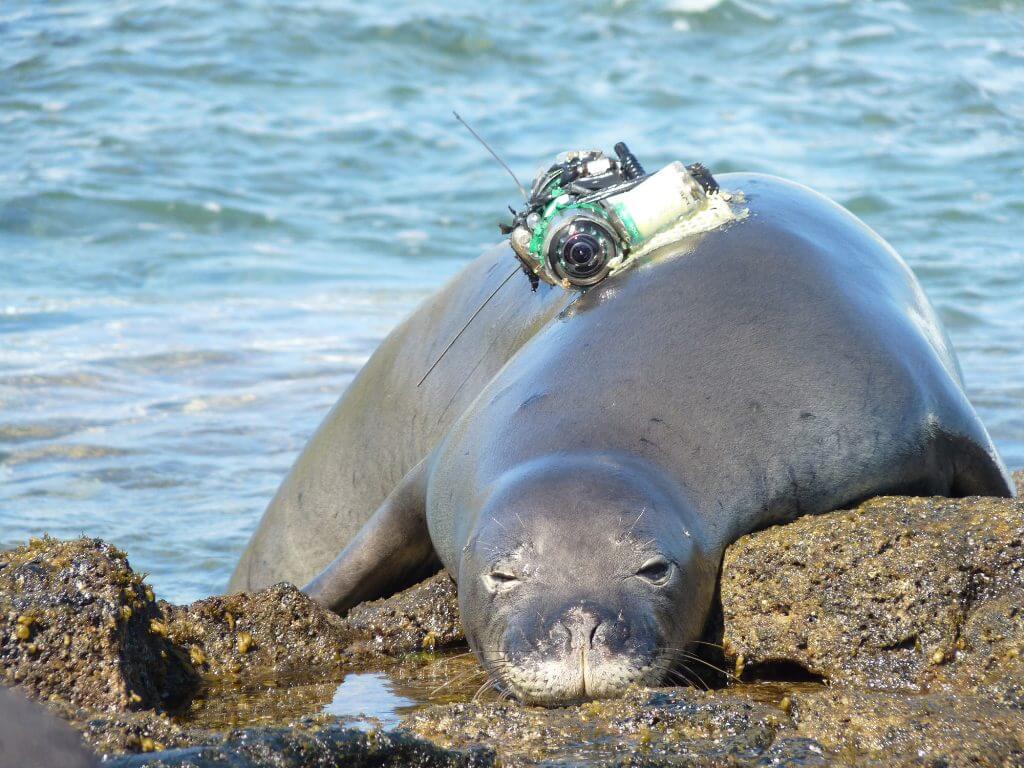 The Hawaiian monk seal is the most endangered pinniped in U.S. waters and one of the most endangered seals worldwide. In the Hawaiian Monk Seal Crittercam project, scientists observed the behavior of monk seals using a variety of instruments to better understand monk seal feeding behavior and how they interact with their environment. Telemetry tags such as GPS trackers, dive recorders and accelerometers enabled researchers to determine where monk seals were directing their effort at-sea. Through footage taken by the Crittercam (a seal-mounted video camera system made by National Geographic) researchers could better understand underwater behaviors, diet, and how successful monk seals were at finding and capturing food. But the video cameras were powerful outreach tools as well. This research project, funded in FY13 ($40,000) by the Marine Mammal Commission, set out to put to rest common misconceptions about Hawaiian monk seals. By using community involvement such as holding information sessions, encouraging Hawaiians to participate in field research and data analysis, and communicating findings regularly to the public, the project sought to strengthen the relationship between people and the seals. Ensuring that the humans the species interacts with every day understand Hawaiian monk seals behavior is vital to the species survival.
The project found that Hawaiian monk seals mainly search for prey offshore on deeper dives, during which they showed increased body movement. Knowing the patterns of monk seal foraging behavior may help to better understand what resources a growing population of monk seals will require and how that will impact fisheries resources. It may also help to understand direct interactions (hookings) between seals and fisheries. But most importantly the work has demonstrated that monk seals are not a threat to the local marine environment and decreased animosity towards the seals.
The Hawaiian Monk Seal Crittercam project research team plans to continue this research to better understand monk seal feeding behavior in the main Hawaiian Islands including investigating female foraging and nighttime behaviors for the species.