Subscribe to our Newsletter
The Marine Mammal Commission newsletter is a quarterly update dedicated to news and events related to the MMC. Sign up to receive the Commission Newsletter and get MMC news delivered right to your inbox.
Commission Newsletter: Summer 2019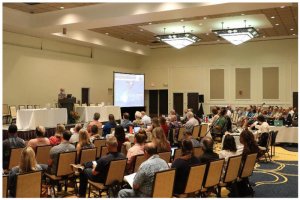 Learn more what MMC is up to in the latest issue of the Commission Newsletter, including details about the MMC annual meeting in Kona, Hawai`i, final Alaska co-management review report, announcement of the recipients of FY19 research grants, Capitol Hill Oceans Week, hot topics in marine conservation, and MMC in the news.
Commission Newsletter Archive